I have a new kit finally made and put together! Since I have been away so long I have made the choice to use it as a FREEBIE!!!!! This kit has: •6 papers 800x800 JPEG format•6 flowers•5 frames-1 is wood•4 doodles-2 are glittery •3 snowflake dividers•3 eyelet ribbons•2 fasteners•2 ribbons•2 snowflakes•2 tags•1 bunch of beads•1 bow•1 ice skate!!!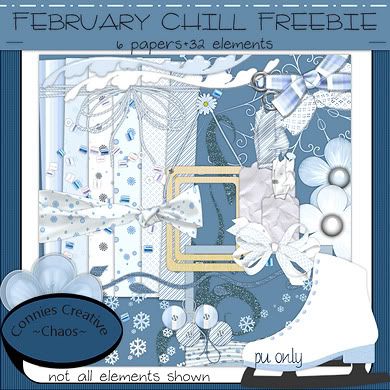 You can download this freebie
HERE
or check out Creative Scraps Store and Aussie Scrap Designs!